Implant-Retained Dentures in Manitoba: Brandon, Carberry and Neepawa
For some patients, the best treatment plan involves dental implants. At Kyle Ryan Denture Clinics – with locations in Brandon, Carberry and Neepawa – we work in conjunction with a dentist or dental implant specialist to provide this service. Some benefits of implant-retained dentures (also known as overdentures) include: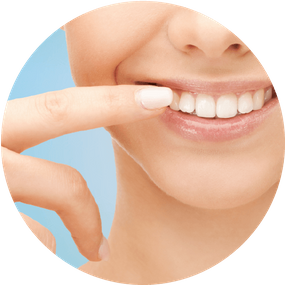 A secure feel when eating
Increased preservation of jaw structure
Less shrinking of gum tissue
Less food seeping under denture
Natural look and feel
3 Locations
Our Manitoba denture clinic serves Brandon, Carberry and Neepawa
How Implant-Supported Dentures Work
Implants are artificial replacement roots that are made out of metal. For those with a jawbone that's strong enough to support an implant, this is the best option for achieving maximum tooth stability. Once implanted into your jaw, the bone and the implant meld. This provides a stable anchor on which a tooth may be secured. Implants can be used for either full or partial dentures, and studies have found that they help to preserve your jawbones and gum tissue.
Renew Your Confidence
You'll be able to laugh, eat and speak with confidence! For patients who require dentures, dental implants are the most comfortable and natural-looking option. This type of denture has a high clinical success rate, and they help patients to continue to enjoy the same foods and activities that they did before getting dentures.